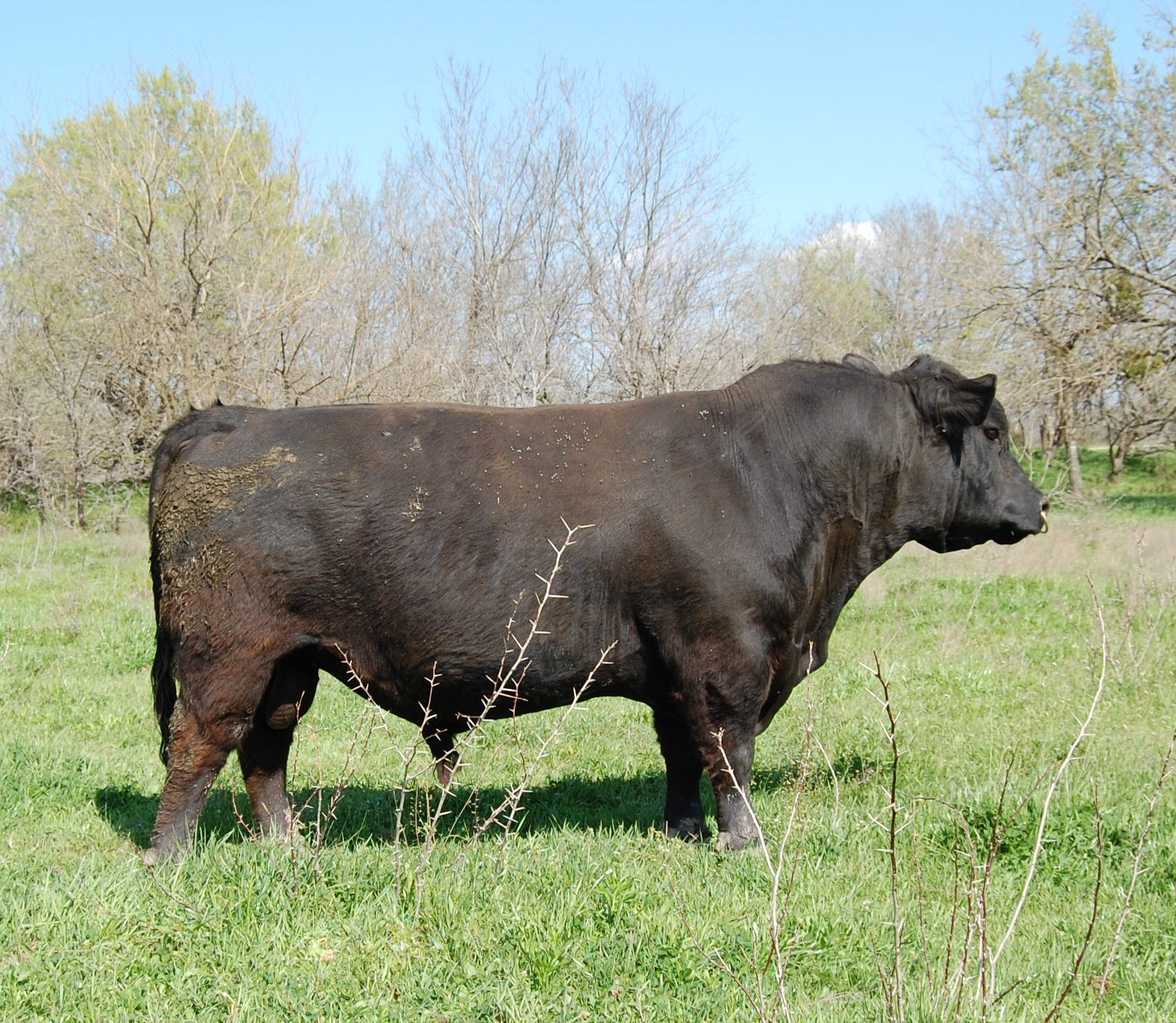 LTL Dillon x Miss Jet's Rapheal 258k

Peyton is a stout bull with muscling to spare.  His offspring have what we call the Peyton Look. The quality within his offspring is very consistant.  His sire LTL Dillion was the 2005 National Chanpion Fullblood Bull and his dam Miss Jet's Rapheal 258K is known as one of the best donor cows in the breed.

Traits: QUALITY, CONSISTANCY, MUSCLING, AND TYPE

Peyton's show record is two Division Championships in Aberdeen Competition and one Reserve Division Championship English & Exotic in Open Competition at Brazoria County Fair.

Photo credit:  Flying J&L Ranch - all rights reserved.  (taken 3/2010)

American Aberdeen Herd Sires

Herd sires are the foundation of a good herd of cattle.  We have selected some of the best herd genetics within the breed and have developed an outstanding battery of bulls. All bulls have been selected for structural correctness, quality of offspring, genetic traits, and usefullness in commercial cattle production. Genetics packages are available on all bulls listed,
contact us
for more information.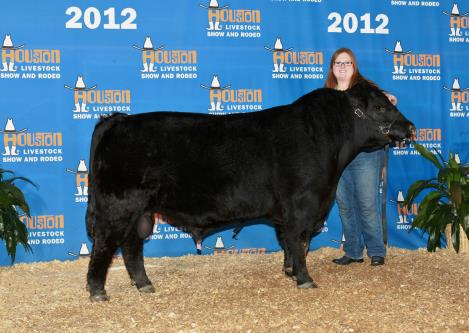 Fairlawn Rebel x JJC's Yes Ima Sensation

Megamark is a tall bull with lots of natural width and muscling.  His calves are very consistent and have excellent qualilty.  This bull breeds animals that are better than him consistantly.  His pedigree is rare for the American Aberdeen breed and would make an excellent outcross. 

Traits: HEIGHT, WIDTH, MUSCLING, QUALITY CALVES, RARE GENETICS

Photo Credit: Show Champions  (Taken: 3/2012)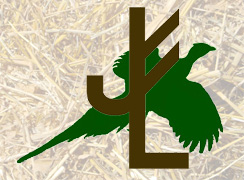 Athanlee Herman x Trangie K004

Zoom is the next great Aussie import! He is 52 inches tall and weighs in at 1800 lbs. Zoom is a great bull for improving carcass scores in beef production and has an equally impressive show record.  He scored an 8 for feed efficiency and an 8 for tenderness on GeneStar in Australia.  He is in the top 1% of all bulls tested for tenderness in the United States. Zoom offspring are proving themselves in shows and carcass competitions across two continents.  His size and fleshing ability will improve beef quality and efficiency in any herd.

Traits: CARCASS QUALITY, HEIGHT, WIDTH, RARE GENETICS

Show Record:

~ Royal Melbourne Show 2005 1st place bull 9-12 months

~ Bendigo national Beef Show 2006 1st place bull 18-20 months

~ Sydney Royal Show 1st place bull 16-20 months

Photo credit:  better photo is being taken in Australia soon!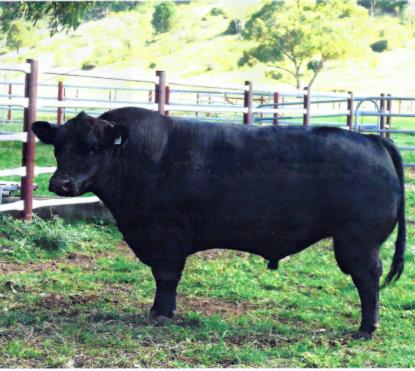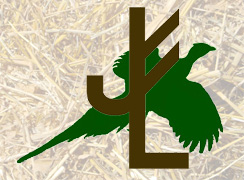 Owned in partnership with Rocking B Farms in Needville,TX.